Hiking Trails
For just about everyone, even for the most demanding hikers, there will be a suitable and well-kept hiking trail, offering a variety of sports pleasures. From the Poljane Valley, numerous trails lead to various peaks, which offer an unforgettable view of the surroundings, and the mountain huts invite you with their appetising culinary delicacies. 
Experience the contact with nature on the picturesque hiking trails of the Poljane Valley. 
However, those who prefer somewhat longer walks in nature will also not be disappointed, as there are plenty of possibilities for that. Even if you are going on a hike for the first time, there is absolutely no fear of getting lost, as the hiking trails are well marked with signposts. 
Enjoy hiking experiences in the Škofja Loka Hills!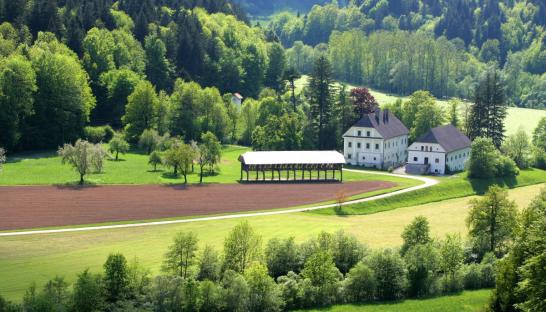 Promise your loyalty to each other in the ambience of the Visoko Manor
The Visoko Manor is a mighty country building with several attached buildings in Visoko pri Poljanah in the Poljanska Valley. It is one of the most important architectural monuments in our country, as it represents the building of the richest members of the peasant class in the second half of the 18th century. It has been declared a cultural monument of national importance, with the aim of preserving the originally designed space as a cultural value.