Grandma and Grandpa – natural products from the Škofja Loka Hills
The joint brands Grandma and Grandpa – natural products from the Škofja Loka Hills combine the offer of natural products, high-quality culinary products and products of local and artistic crafts of the Škofja Loka countryside.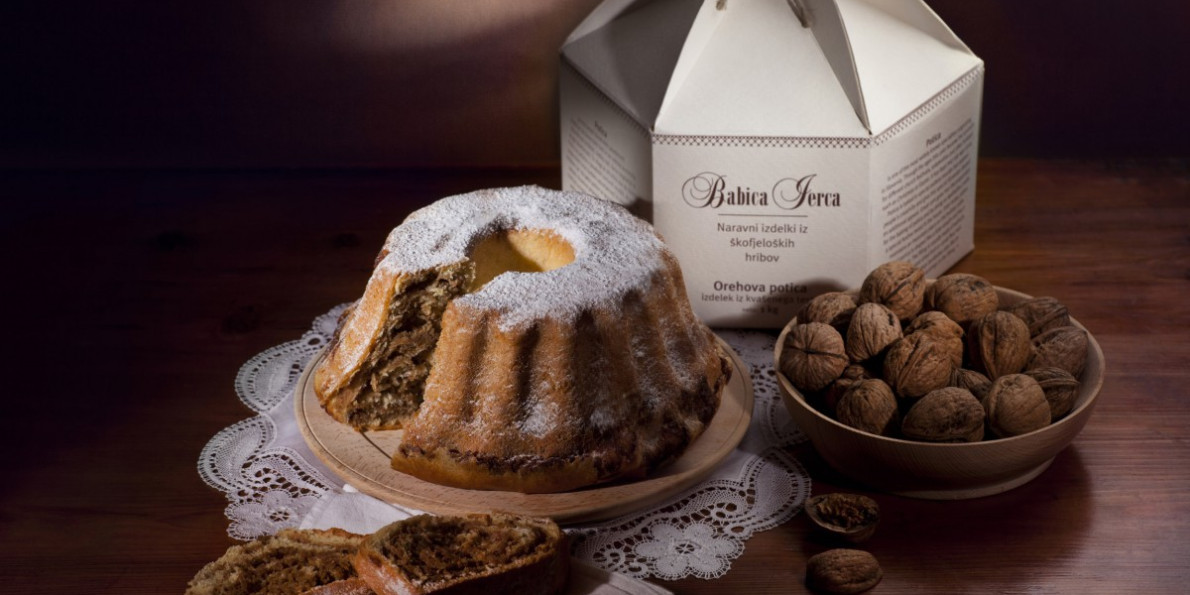 By using the names grandma Jerca and grandpa Jaka, they wanted to emphasize homeliness and tradition.
They have used the names that are quite common in these places. At the same time, they have emphasized that the recipes and knowledge for these products were entrusted to us by our grandparents. The offer, which includes bakery products, eggs and noodles, dairy products, alcoholic beverages, fruit and forest fruit products, dried meat products, vegetable products, honey products, herbal teas and other herbal products, fresh fruit and vegetables, wood products, woolen products and handmade bobbin lace, is created by 46 suppliers who have included more than 470 products in the marketing under the joint brands. 
Information and order of the products:
Poljanska cesta 2, 4220 Škofja Loka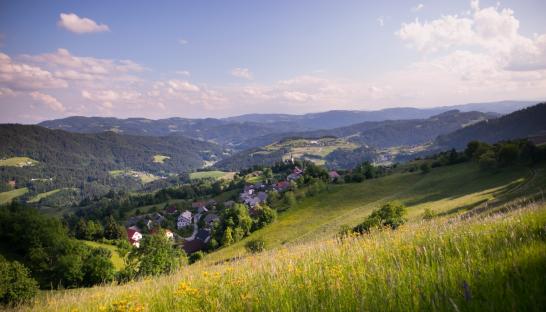 Why is Stari vrh so appealing in all seasons?
Stari vrh is a popular destination in all seasons. In the winter, you can test your skills on the white slopes, while the rest of the year you can walk along the hiking trails, visit the Stari vrh Family-Adventure Park, or simply refresh yourself in the hut just below the peak. If you plan on staying in Stari vrh for several days, there are numerous friendly providers in the surrounding area.