Fishing
The Poljane Sora River is not a very demanding water for fishing and with its tributaries, it invites nature lovers to visit. It offers an adventure for fishing enthusiasts by delighting them with the possibility of catching brown trout, rainbow trout, grayling, chub, barbel and brook trout. 
Rapids, pools and overflows are easily accessible, so fishing is possible in the entire stream of the river.
Four active fishing families, from whom you buy fishing permits, take care of the orderliness of the fishing areas and the preservation of nature and the fish population. You can also buy the permits online or at the Gostilna Lipan Restaurant and the Silva bar. 
Information:
Poštni predal 6, 4224 Gorenja vas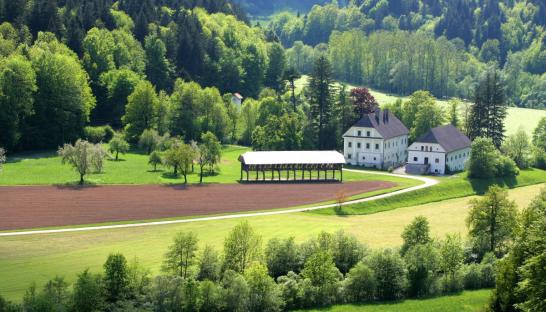 Promise your loyalty to each other in the ambience of the Visoko Manor
The Visoko Manor is a mighty country building with several attached buildings in Visoko pri Poljanah in the Poljanska Valley. It is one of the most important architectural monuments in our country, as it represents the building of the richest members of the peasant class in the second half of the 18th century. It has been declared a cultural monument of national importance, with the aim of preserving the originally designed space as a cultural value.