Greenhills – guided cycling tours
Cycling path through Poljane valley
The route will first lead cyclists along the old military road along the slopes of Lubnik and through the pleasant villages of the Škofja Loka Hills all the way to the highest point of the cycling tour, the Hut below Blegoš. Since the hut is really pleasant and the mountain air fills a person with new energy, this will be the right place for a longer rest before a long descent into the Poljane Valley, marked with numerous views.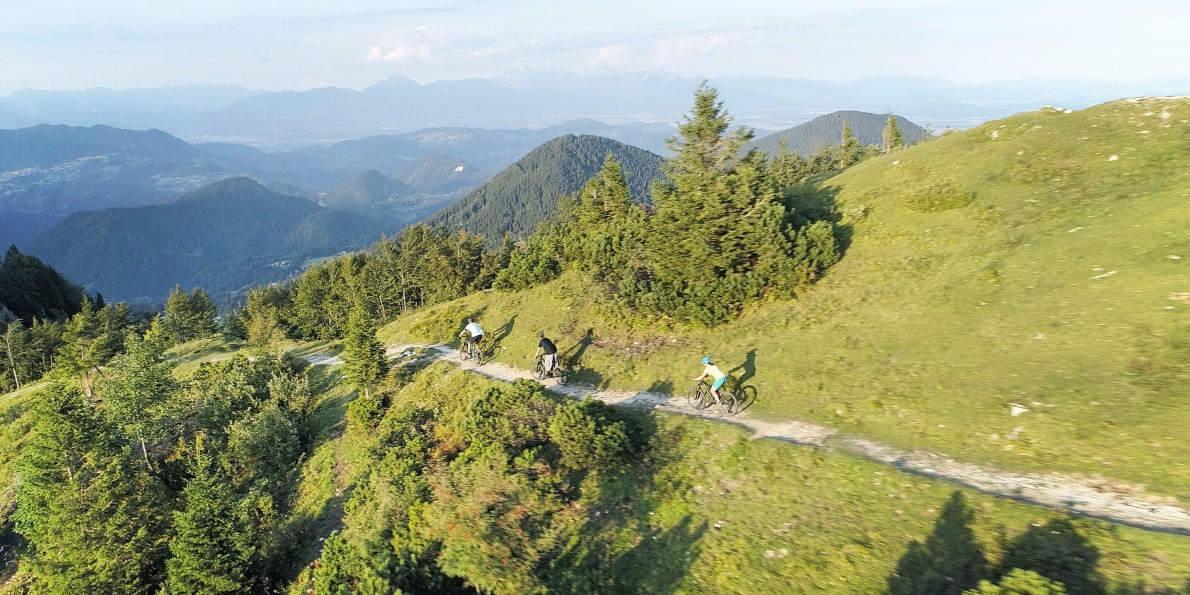 The price includes: 
Professional guidance by the cycling guide.
Bicycle (electric bicycle) and bicycle helmet rental (In the case you have your own bike, please inform us at the reservation).
Transport back to the starting point (optional).
Exceptional 6-hour cycling tour.
Full technical support of the team.
Exceptional views and photographic memories. 
The selected cycling tour can be adapted to the wishes of the individual group or, by prior agreement, an individually designed tour can be prepared. The possibility of renting bicycles is also offered, which can also be delivered to the client upon request. Tours can now also be booked on the same day as the overall logistics has been improved. Only in the case of a larger 5+ group, a reservation is required one day in advance. 
The Greenhills team combines an immense desire for adrenaline, discovering hidden corners and socializing. They write their stories where the most beautiful and simple tales are drawn, on a bicycle. 
Experience Slovenia's Best Bike Trail - Hidden Hills Trail.
Information:
Jernej Demšar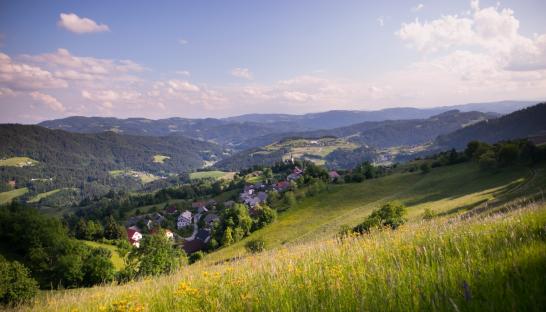 Why is Stari vrh so appealing in all seasons?
Stari vrh is a popular destination in all seasons. In the winter, you can test your skills on the white slopes, while the rest of the year you can walk along the hiking trails, visit the Stari vrh Family-Adventure Park, or simply refresh yourself in the hut just below the peak. If you plan on staying in Stari vrh for several days, there are numerous friendly providers in the surrounding area.