Secrets of the Rupnik Line
The Rupnik Line reveals an interesting history. Are you interested in its story? Set off on the carefully selected and educational trails with stunning panoramic views. The trails and paths lead along the defence line, where the forts and bunkers built between the two wars stand. Their purpose was to protect against Italian attacks. 
The remains of the most attractive military-historical building heritage are best preserved precisely in the Poljane Valley and ready for you to explore them.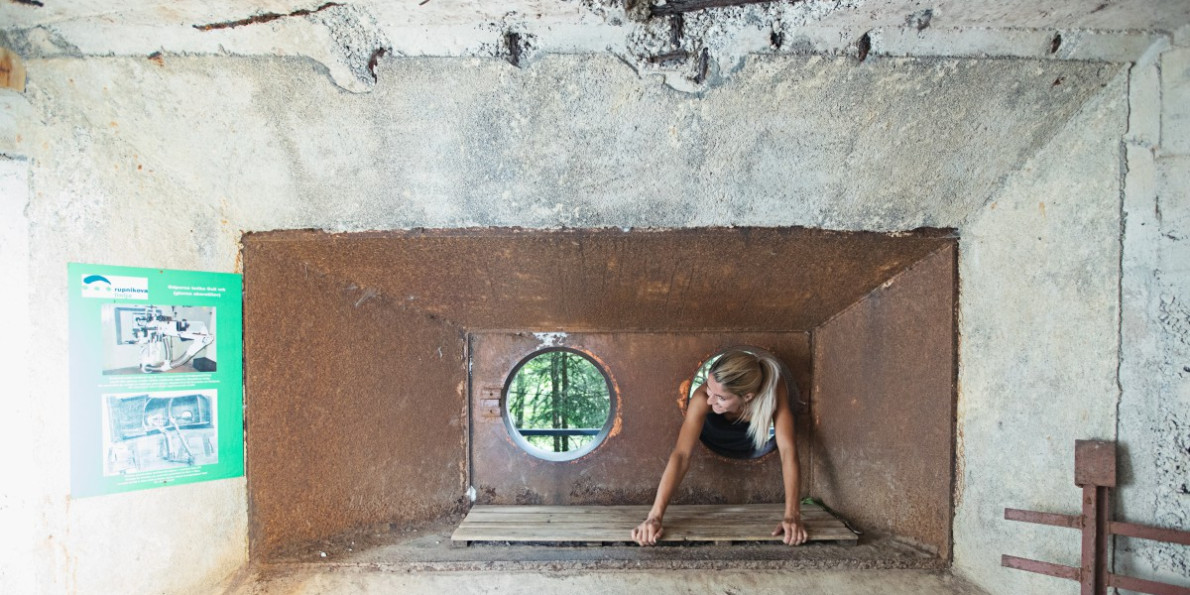 The Kingdom of Yugoslavia began with the construction of the line as early as 1937, and it is named after a Yugoslav general of Slovenian descent, Leon Rupnik. The defence line never served its purpose, as it was abandoned even before the Italian attack on Yugoslavia in the April war. 
A short and a long version of the thematic trail are available with the possibility of visiting the ridge fortifications on Hrastov grič and Goli vrh. There, you get to know the vastness of the underground, the method of construction, visit the museum of preserved exhibit pieces from the time of the construction and full of adrenaline ascend from the lookout tower through the embrasure.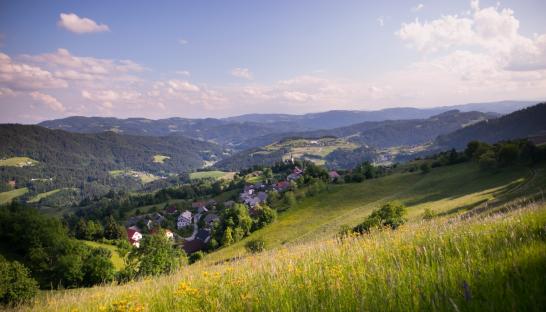 Why is Stari vrh so appealing in all seasons?
Stari vrh is a popular destination in all seasons. In the winter, you can test your skills on the white slopes, while the rest of the year you can walk along the hiking trails, visit the Stari vrh Family-Adventure Park, or simply refresh yourself in the hut just below the peak. If you plan on staying in Stari vrh for several days, there are numerous friendly providers in the surrounding area.