Hike through Zala
A guided hike along the thematic trail the Path through Zala, which is complemented by a re-enacted story, is also very suitable for families with children. 
The organized hike traditionally takes place on 2 May, which is a national holiday. Every year, the members of the Žirovski Vrh Tourist Association make an effort to organize an autumn hike as well, usually in early October.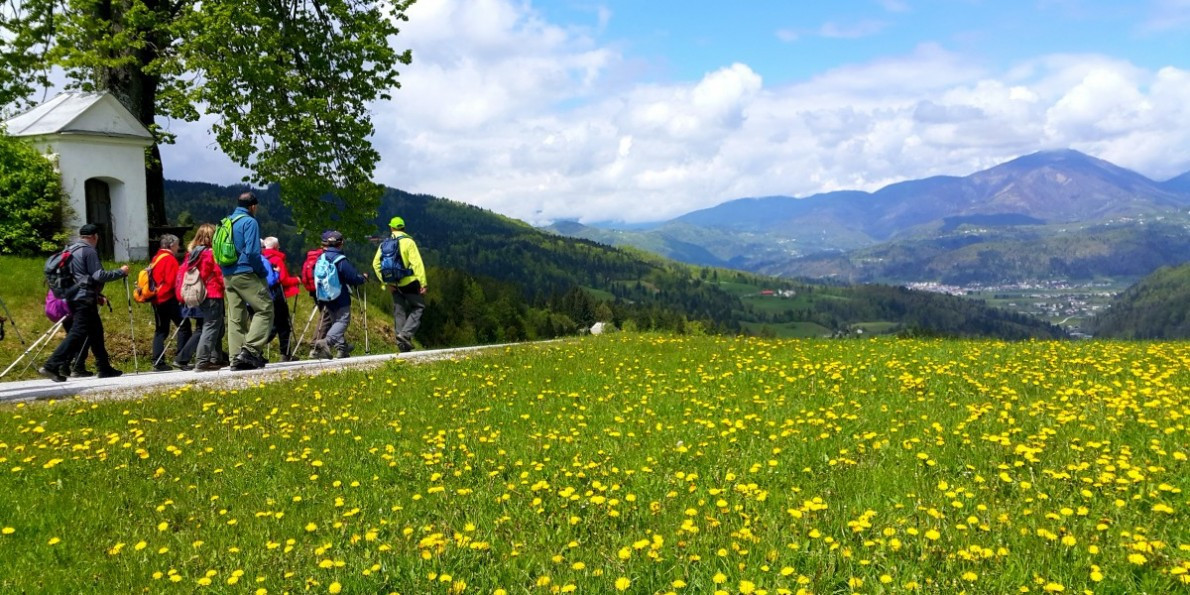 In all seasons, walking through Žirovski Vrh is exciting and colourful.
The path takes you into a story written by a famous Slovenian, writer Ivan Tavčar. After reading all four tales, it seems that love is to the detriment of all, both humans and animals. But this is not always the case. The beauty of the forests and the vastness of the views convince you to return to Žirovski Vrh and maybe fall in love there. 
If not in a person, then certainly in the beautiful, unspoiled nature. 
More about the event, you can read HERE.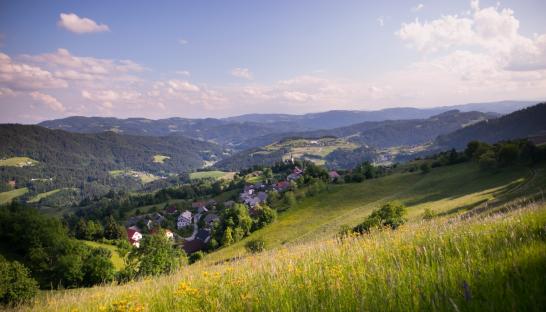 Why is Stari vrh so appealing in all seasons?
Stari vrh is a popular destination in all seasons. In the winter, you can test your skills on the white slopes, while the rest of the year you can walk along the hiking trails, visit the Stari vrh Family-Adventure Park, or simply refresh yourself in the hut just below the peak. If you plan on staying in Stari vrh for several days, there are numerous friendly providers in the surrounding area.