Stari vrh Family-Adventure Park
The Poljane Valley offers quite a few opportunities for adrenaline-seeking visitors who want to raise their heart rate and get away from the grey everyday life. This is exactly what the Stari vrh Family Park offers you. 
The park is intended for the whole family to have fun. In the park, you will be able to rise from the ground among the treetops and set off on a real journey among the trees.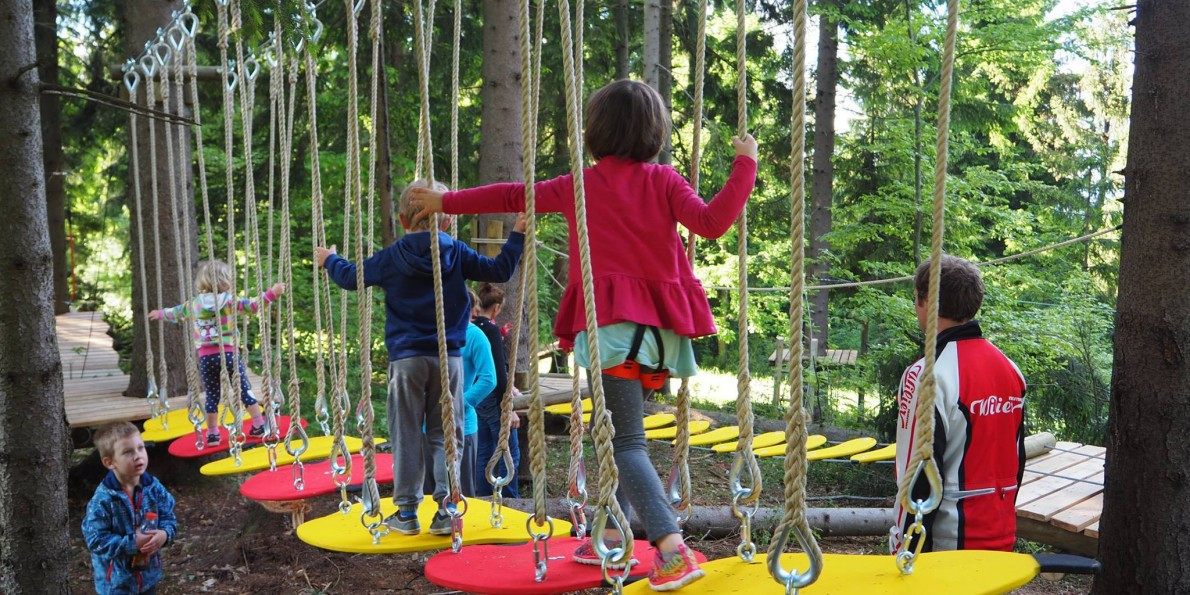 Fun for adults and children from age 2 onwards
It consists of 3 different tracks and 1 climbing wall, which is 8 meters high and excellent for beginners who want a climbing experience. All hiking enthusiasts are also catered for, and for those who are more curious, a short walking trail is arranged where the visitors can discover hidden animals. 
The Stari vrh Family-Adventure Park is more than just fun; it is socializing in nature and meeting new friends, in short, it is a safe and well-kept playground where friendly instructors and animators await you.
Information: 


Družinski park Stari vrh avgust 2017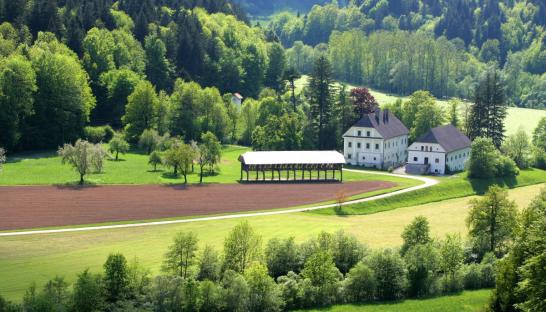 Promise your loyalty to each other in the ambience of the Visoko Manor
The Visoko Manor is a mighty country building with several attached buildings in Visoko pri Poljanah in the Poljanska Valley. It is one of the most important architectural monuments in our country, as it represents the building of the richest members of the peasant class in the second half of the 18th century. It has been declared a cultural monument of national importance, with the aim of preserving the originally designed space as a cultural value.