Paragliding
Paragliding is also one of the sports that attract more and more lovers of adrenaline adventures to the Poljane Valley. Exceptional thermals, steep mountain slopes and unforgettable panoramic views offer opportunities for excellent paragliding.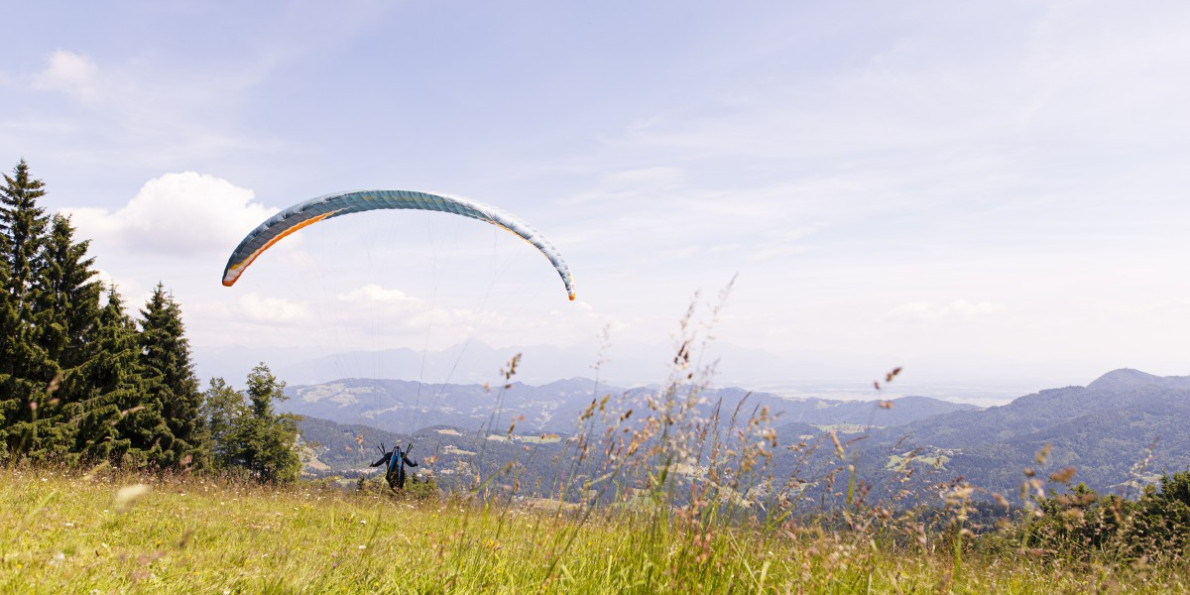 The magnificent views will definitely not leave you indifferent!
If you want to raise your heart rate and move away from the grey everyday life and touch the rainbow, on the northern side of the valley you will find the take-off points on Blegoš (1,560 m), Stari vrh (1,131 m), Slajka (789 m) and Gabrška gora (897 m), and on the south side, the take-off points on Bukov vrh (740 m) and Goli vrh (957 m). 
Information:
Hobovše pri Stari Oselici 3a, 4225 Sovodenj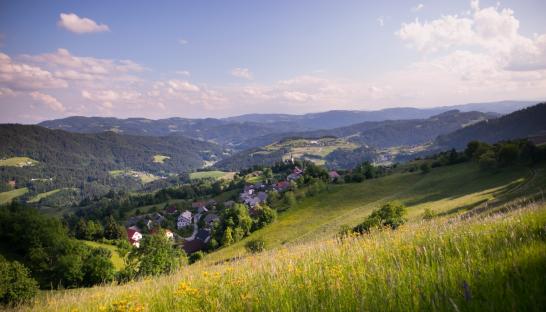 Why is Stari vrh so appealing in all seasons?
Stari vrh is a popular destination in all seasons. In the winter, you can test your skills on the white slopes, while the rest of the year you can walk along the hiking trails, visit the Stari vrh Family-Adventure Park, or simply refresh yourself in the hut just below the peak. If you plan on staying in Stari vrh for several days, there are numerous friendly providers in the surrounding area.