Širm Pumptrack
The Širm Pumptrack is intended for all lovers of mountain biking – beginners and professionals will be happy to try themselves on the pumptrack. 
The versatility of the polygon enables a varied and fun, but safe cycling experience even on smaller areas. Test and perfect your abilities of balance, turning, overcoming various elements and the like.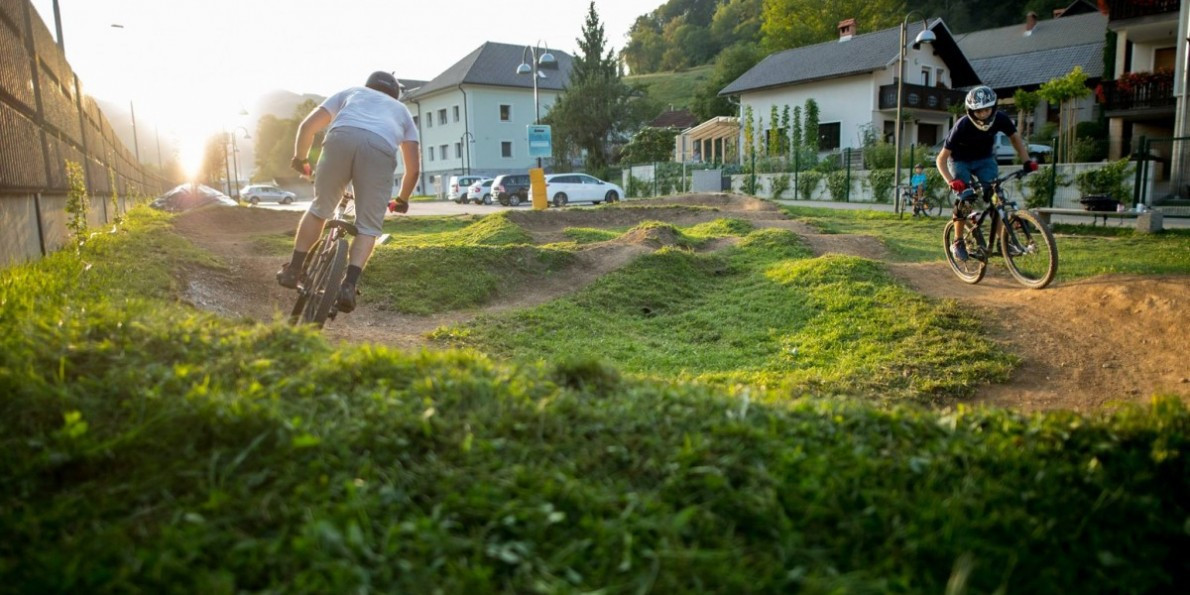 The park is 15 x 20 m in size and runs on the ground in the shape of a triangle with an intermediate S connection.
It is suitable for all cyclists, regardless of their prior knowledge. It enables both learning to ride a bike as well as training of top cyclists, since fast movement on the polygon is physically intense. We do not move on the pumptrack by pushing away or turning the pedals, but by moving the body up and down. It is precisely the innovative way of pumptrack riding that separates the polygons from other facilities and tracks. 
It serves as an excellent starting point for cycling trips in the Poljane Valley. We suggest that you go on a cycling tour within the Gorenja vas – Poljane Municipality Cycling Circle, as many are convinced that this is one of the most picturesque cycling circles in Slovenia.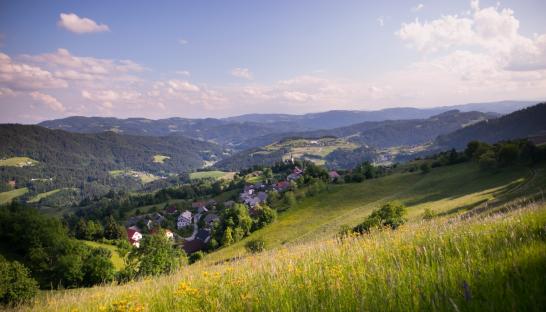 Why is Stari vrh so appealing in all seasons?
Stari vrh is a popular destination in all seasons. In the winter, you can test your skills on the white slopes, while the rest of the year you can walk along the hiking trails, visit the Stari vrh Family-Adventure Park, or simply refresh yourself in the hut just below the peak. If you plan on staying in Stari vrh for several days, there are numerous friendly providers in the surrounding area.