Playing boules in the underground fortress on Goli Vrh
The Gostilna Na Vidmu Restaurant and the Gostilna Jager Restaurant, in cooperation with the Gorenja vas – Poljane Municipality, are organizing a tournament in boules with wooden balls for the Rupnik Line Cup. 
The fans of boules and the competition teams fill the underground of the fortress on Goli vrh and take care of the cheerful atmosphere in addition to the rich local offer, music and a guided tour of the fortress of the Rupnik Line.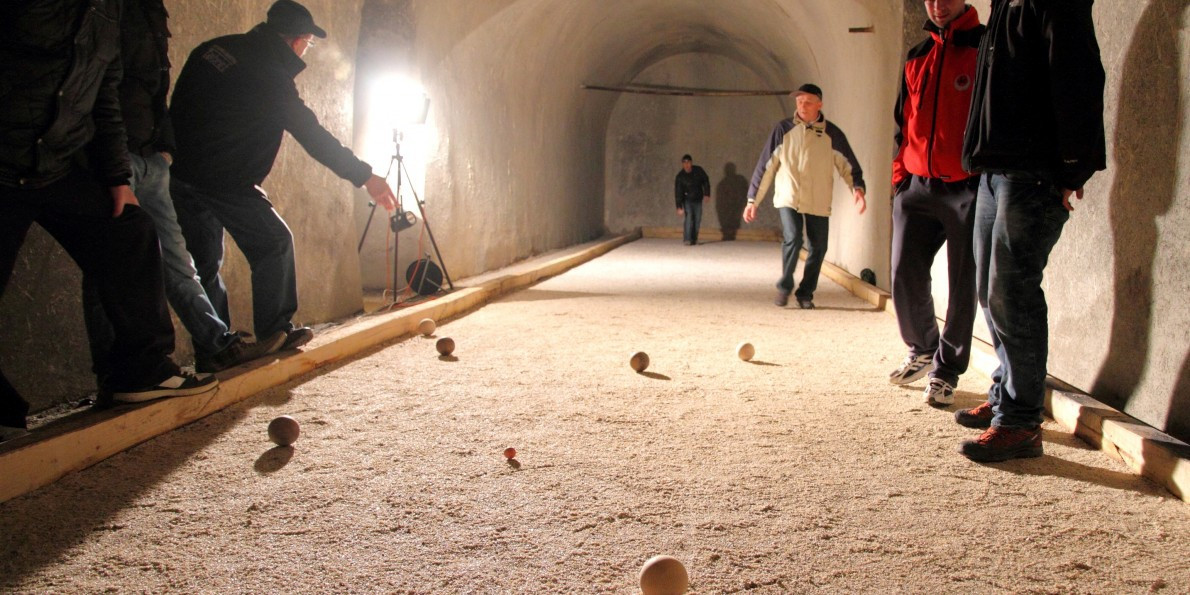 Doubles are played, and boules takes place with wooden balls throughout the day. You can combine it with a walk through the forests of Zala – the Path through Zala or the Bear Cub's Path, which is suitable for families with children.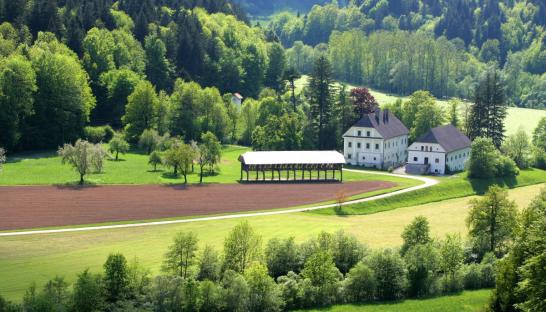 Promise your loyalty to each other in the ambience of the Visoko Manor
The Visoko Manor is a mighty country building with several attached buildings in Visoko pri Poljanah in the Poljanska Valley. It is one of the most important architectural monuments in our country, as it represents the building of the richest members of the peasant class in the second half of the 18th century. It has been declared a cultural monument of national importance, with the aim of preserving the originally designed space as a cultural value.