Vantage point
A beautiful vantage point with a bench to rest and the possibility of continuing the walk through the forests of Zala invites you to visit it. 
The easiest way to reach the symbol of the Poljane Valley is from the direction of Gorenja vas. The trail leads you through Dolenja and Gorenja Dobrava and Todraž, where you turn for Žirovski vrh Sv. Urbana. Continue up to the Mrak Farm, and then you will notice a heart bent from straw in the distance among the meadows.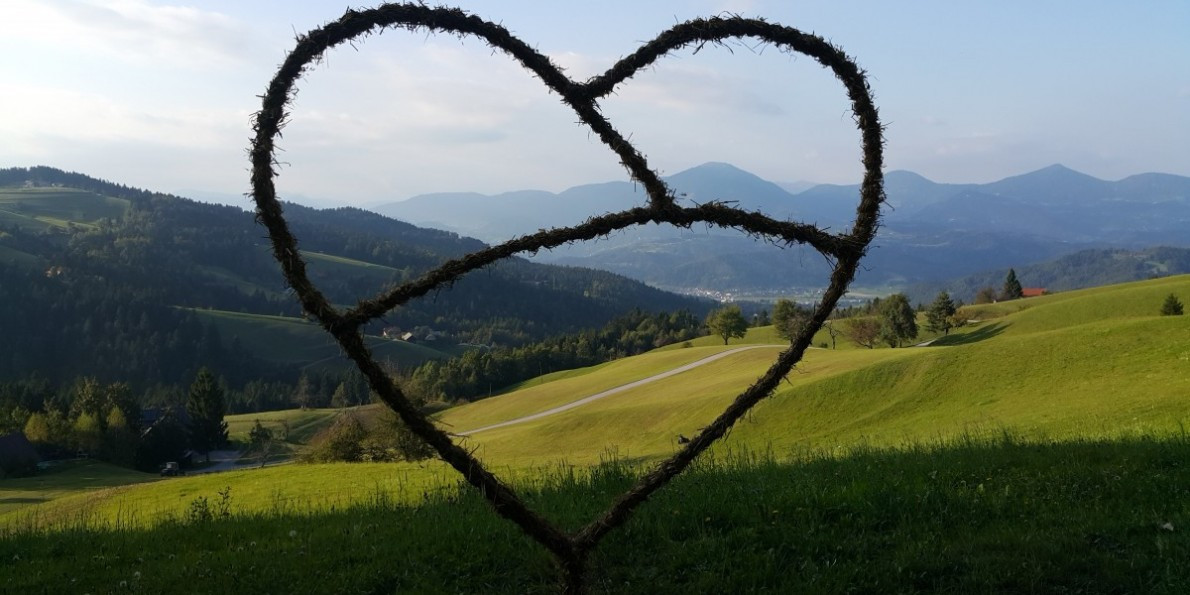 Peace, quiet, singing of birds and the rustle of the canopies will distract you from everyday stress, and just below the forest, there is a corner that you should definitely visit.
The route of the former narrow-gauge railway, which is suitable for cycling, also passes by. The path through Zala leads by the straw heart, which is very popular among hikers due to the magical forest, beautiful views and the story they learn on the way. 
The heart was made on the occasion of the Harvest Festival in Žirovski vrh, on the last weekend in July, where SlamaArt – creating from straw – has been taking place for many years. The symbol of the Poljane Valley thus proved that innovativeness has no limits in our area. 
Information:
Žirovski vrh sv. Urbana 15, 4224 Gorenja vas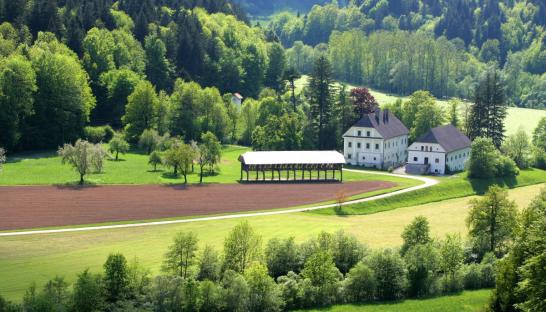 Promise your loyalty to each other in the ambience of the Visoko Manor
The Visoko Manor is a mighty country building with several attached buildings in Visoko pri Poljanah in the Poljanska Valley. It is one of the most important architectural monuments in our country, as it represents the building of the richest members of the peasant class in the second half of the 18th century. It has been declared a cultural monument of national importance, with the aim of preserving the originally designed space as a cultural value.