Famous town's residents
The beauties of unspoiled nature are certainly not the only reason to visit the Poljane Valley, as the rich cultural heritage intertwines with them and takes over every visitor who explores its interesting, sometimes even hidden corners.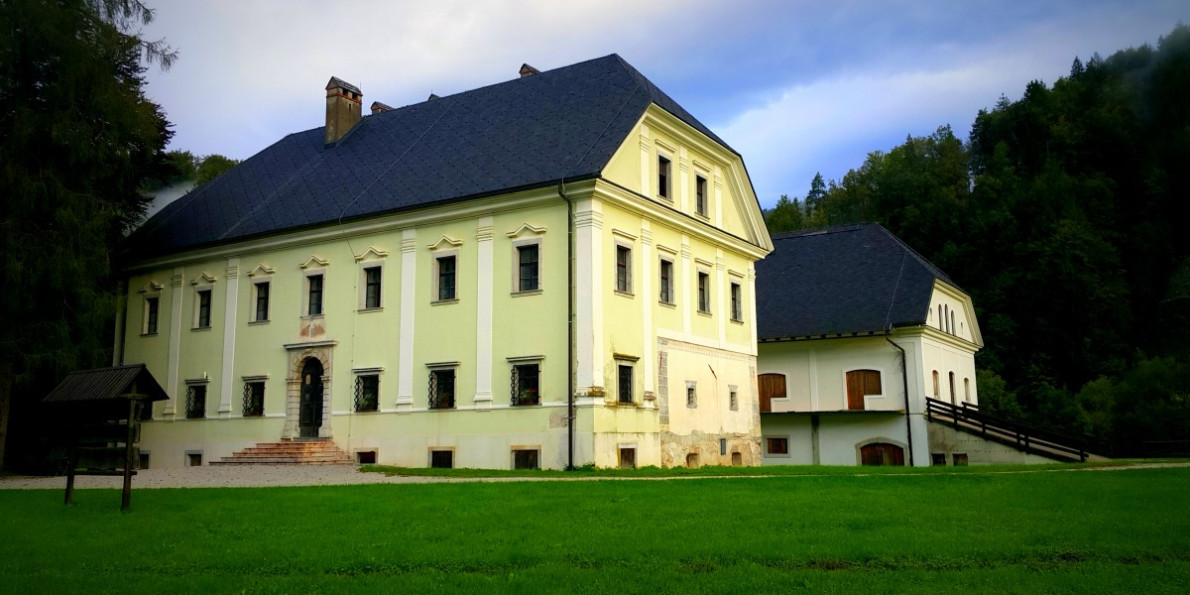 The famous residents of the Poljane area importantly marked their birthplaces with their lives and works.
The beautiful scenery of the Visoko Manor attracts couples in love and their wedding guests to an unforgettable ceremony and celebration, and the homestead is a venue for various events and occasions. The Šubic House in Poljane above Škofja Loka is a true house of creativity with its really rich content, while Ažbe's Birth House in Dolenčice offers an excellent insight into the painter's life and art. All those who are interested in old farm tools should stop by a private collector at the Košir Farmstead in Suhi dol. In the main square in Gorenja vas, you can admire Frlic's Fountain of Love in the Time of Crickets and walk to the Neško's Footbridge.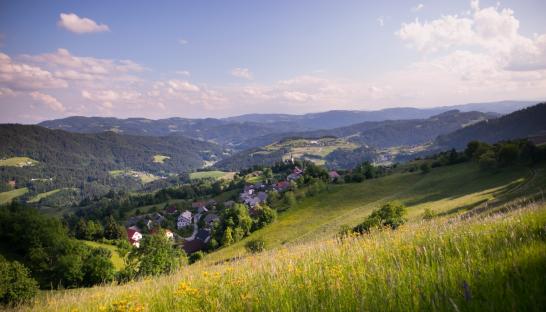 Why is Stari vrh so appealing in all seasons?
Stari vrh is a popular destination in all seasons. In the winter, you can test your skills on the white slopes, while the rest of the year you can walk along the hiking trails, visit the Stari vrh Family-Adventure Park, or simply refresh yourself in the hut just below the peak. If you plan on staying in Stari vrh for several days, there are numerous friendly providers in the surrounding area.