The Concert "A Wicker Basket of Pop-Folk Songs"
The annual Christmas and New Year's concert called "A Wicker Basket of Pop-Folk Songs" ("Jerbas domačih") colours the festive December days. The event takes place on the last Sunday before Christmas and it is varied in terms of music. 
The renowned Slovenian pop-folk musicians perform in the gymnasium of the Poljane Primary School, while local actors ensure that the connecting parts are interesting and humorous.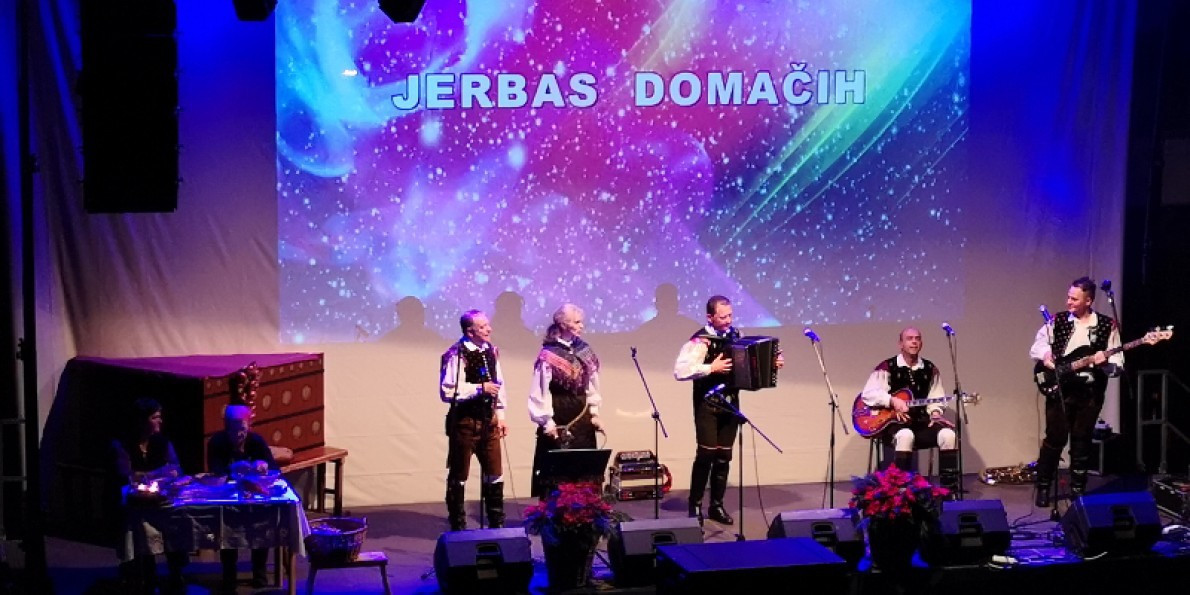 When organizing the concert, they strive to have different ensembles on the stage every year, with an emphasis on Slovenian tunes and lyrics in the Poljane dialect. The organizers take care of the sweet part of the concert in the background by themselves. They seem to really enjoy baking.