Hiking
The Poljane Valley offers an infinite number of stories. You can experience the most beautiful among them on the many hiking and thematic trails that lead to the peaks, from which an unforgettable view reaches far and wide. A suitable trail will be found for everyone, for families, recreationists as well as for more demanding hikers. 
The trails lead you to diverse sights and hospitable farmsteads, discovering the peculiarities of nature, culture and everyday life of people. Let each trail become part of an astonishing story! Choose your own.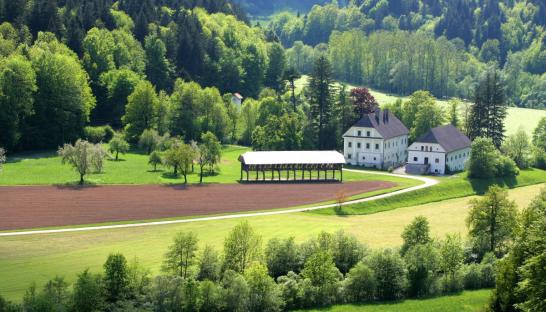 Promise your loyalty to each other in the ambience of the Visoko Manor
The Visoko Manor is a mighty country building with several attached buildings in Visoko pri Poljanah in the Poljanska Valley. It is one of the most important architectural monuments in our country, as it represents the building of the richest members of the peasant class in the second half of the 18th century. It has been declared a cultural monument of national importance, with the aim of preserving the originally designed space as a cultural value.