Hiking
The Poljane Valley offers an infinite number of stories. You can experience the most beautiful among them on the many hiking and thematic trails that lead to the peaks, from which an unforgettable view reaches far and wide. A suitable trail will be found for everyone, for families, recreationists as well as for more demanding hikers. 
The trails lead you to diverse sights and hospitable farmsteads, discovering the peculiarities of nature, culture and everyday life of people. Let each trail become part of an astonishing story! Choose your own.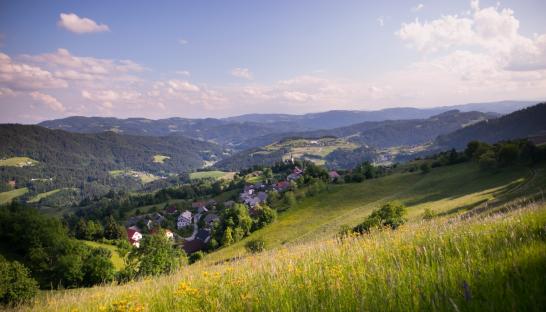 Why is Stari vrh so appealing in all seasons?
Stari vrh is a popular destination in all seasons. In the winter, you can test your skills on the white slopes, while the rest of the year you can walk along the hiking trails, visit the Stari vrh Family-Adventure Park, or simply refresh yourself in the hut just below the peak. If you plan on staying in Stari vrh for several days, there are numerous friendly providers in the surrounding area.