Day of Charcoal Makers in Stari vrh
The Day of Charcoal Makers is a traditional cultural and ethnographic event organized by the Stari vrh Tourist Association every year on the first Sunday in August since 1972. It shows the harvesting of wood, setting up a pile, charcoal burning and the use of charcoal, culminating in the festive lighting of the pile.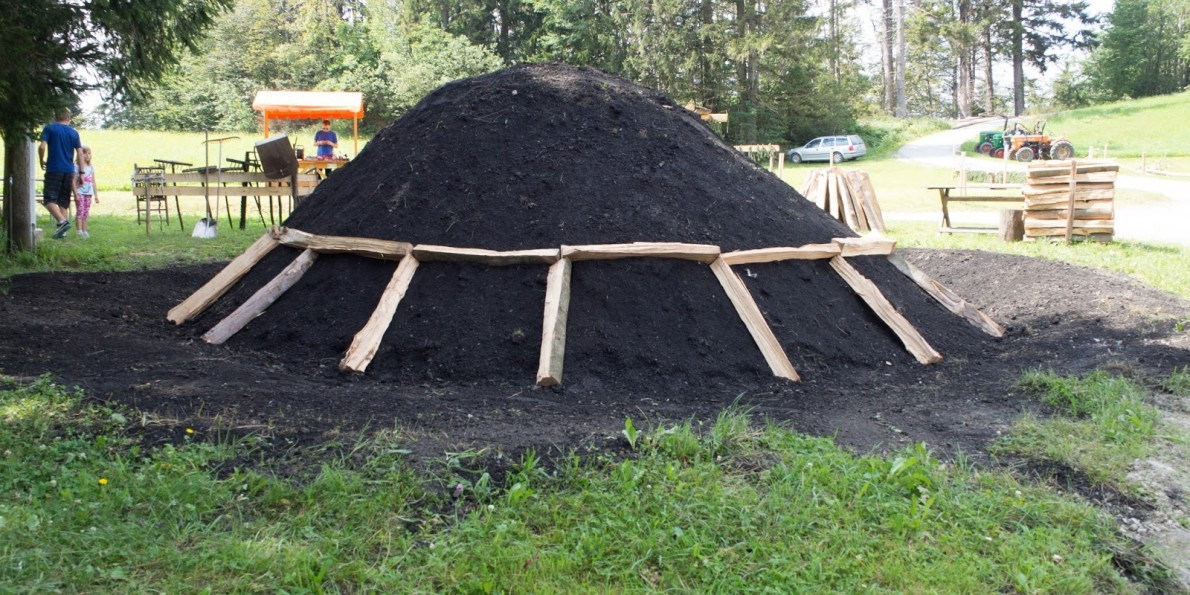 This is one of the oldest and largest events in the Upper Carniola region.
The entertainment part of the event includes a tasting of homemade delicacies, namely "koparski žganci" and black coffee, as well as "Tazelen" (the "Green One"), which is a real charcoal makers' drink. Of course, grilled delicacies, charcoal makers' chicken and other specialties are also available. 
Competitors can try themselves in logging, and visitors can see various exhibitions. A pleasant musical atmosphere is also ensured. 
You can read more about the event HERE or watch the VIDEO. 


43. Dan oglarjev na Starem vrhu